Revolution Collection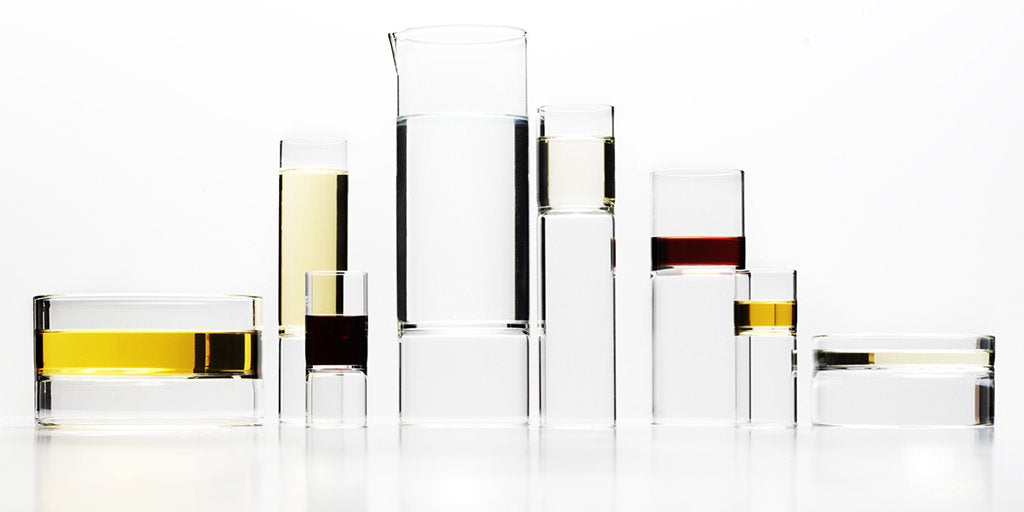 The first glassware collection designed by Felicia Ferrone began as a self-initiated project. After the collection was published in 2001, in Italy and the United States, it was licensed to a number of notable Italian companies.
In 2009, Ferrone rescinded the licensing rights in order to produce and distribute her design collections under her namesake brand, fferrone, which she launched in 2010. The dual-sided functionality of the design was inspired by an elaborate evening of dining and drinking with friends.

Through Ferrone's architectural lens, minimalist forms, consistent ratios, and datum are the hallmark of the collection. The glassware seem to defy gravity and suggest a second bowl of a lesser proportion when turned upside down, creating an ever-changing graphic representation, thanks to its unique form. The Revolution Collection continues to be celebrated as one of Ferrone's most iconic designs.

An award-winning design, the Revolution Collection received the Good Design Award in 2004. Glassware in the collection has been featured widely in publications such as Financial Times How to Spend It, Wallpaper Magazine, Elle Decor Italia, and InStyle. 
A favorite of stylists, the Revolution Collection has appeared on the set of major motion pictures such as Oblivion (2013) and Star Trek (2009), and series such as Westworld (2017), and it has been widely published in magazines internationally. 
Each piece is handcrafted without the use of molds by master glassblowers. The borosilicate glass allows for a range of hot and cold applications. As is the case for all fferrone glassware collections, the Revolution Collection is oven, microwave, and dishwasher safe for everyday use. 
Design: Felicia Ferrone, 2001-2014
Handcrafted in the Czech Republic